I've been the "leader" for some time of the Eportfolio section at Tapped In (a great online community for educators). This Wednesday, 7/19, we're having a Tapped In "festival"–which means lots of great synchronous discussion sessions. The Eportfolio session is scheduled for 6 PM (Eastern Time)…so I hope to see a lot of familiar names turning up for that one!
Here's the official announcement and description: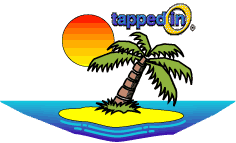 The focus of the seventh annual Tapped In Festival is to help Tapped In members and Festival participants become more aware of the many resources and features in Tapped In that can support the professional development of educators throughout their teaching careers. Festival events will be presented every hour on the hour from 8am PDT until 8pm PDT. See the schedule for this 12 hour event. Events are still being added, so check back for updates.
Certificates of Participation will be offered for guests and for members who register for three hours of events. Participants can sign in at the conclusion of a minimum of three separate Festival events (may include one pre-festival Tips and Tricks and the NECC Conference) to qualify for a Certificate of Participation. Continuing Education Credits for the certificates are determined by individual educational institutions.